MHA Board
All housing associations must be led and controlled by a Board which ensures delivery of its objectives, sets its strategic direction and upholds its values. The MHA Board Members have ultimate responsibility for directing the activity of the Association, ensuring it is well run and delivering the outcomes for which it has been set up. These include:
Setting and approving policies, plans and budgets to achieve those objectives and monitoring performance
Ensuring compliance with objects, purposes and values
Ensuring the financial strength, solvency and good performance of the Association
Ensuring that the Association complies with all relevant regulation, laws and requirements
Dealing with the appointment and appraisal of the Association's Chief Executive
Setting and maintaining a framework of delegation and internal control where appropriate
Agreeing all policies and decisions on matters which might create significant risk to the Association – financial or otherwise
Ensure that the Association's vision, mission and values and activities remain true to its objectives.
Board Members
Barrington Billings, Chair
Barrington's appointment as Chair is a key appointment for MHA.  Following the regulatory downgrade, we needed someone who brought strength in governance best practice and experience of working in both a housing and non-executive capacity.  We believe Barrington brings a wealth of knowledge and experience that will be of great benefit to MHA.
Barrington began his senior housing career in 1990 as an Executive Director at Hallmark Community Housing, where he worked for six years.  Since then, he has held Executive-level posts at a number of Housing Associations, such as Prime Focus and Places for People, and is currently Interim Head of Asset Management and Development at Tuntum Housing Association.  In addition to executive roles, Barrington has also served on a number of Boards; outside of sector he has been a non-executive at an Academy and an NHS Trust, and was Chair of the Joint Awarding Body of the Chartered Institute of Building from 2007-2008.  Within the sector he has served on the Boards of Gentoo (2008-2017) and Arhag Housing (2007-2013), having Chaired the latter, and was also a Member of the Chartered Institute of Housing from 2000-2008, serving as President from 2005-2006.
Abdul Ravat, Vice Chair
Abdul Aziz Ravat has over 25 years of experience in the fields of housing, regeneration, investment and service delivery. Abdul Aziz has a unique knowledge and practice of deploying funds through public and private investment models in both procuring affordable housing and sustaining places. He has previously worked for the Housing Corporation (HC) and the Homes & Communities Agency (HCA) and directly worked with over 50 housing delivery partners and had responsibility for coordinating and representing to boards the regulatory engagement and overall assessment of performance.
Abdul Aziz is a Fellow of the Chartered Institute of Housing, a Board Member of the Yorkshire & Humberside Branch and has completed his MBA at Bradford University. He serves as an Independent Chair to the Schools Appeals Panel and is an Ambassador to the National Training Awards encouraging others to seek recognition from their own learning and development journeys. He is also an assessor for the Duke of York's Community Initiative Awards. Being a keen club cricketer and a Level 2 Coach and All Stars Activator with the England & Wales Cricket Board (ECB) he was recognised as the 'Heartbeat of the Club' as part of Yorkshire Cricket & ECB's 2017 Outstanding Services to Cricket Awards.
Abdul Aziz joined the MHA Board in October 2016 having had a professional relationship for the best part of 15 years or so. Whilst at the HC and HCA he was both its Lead Regulator and Contract Review Manager. Abdul Aziz believes that this is vital understanding and a demonstration of continuity for the organization as it progresses forward to serve its residents and communities.
Cath Bacon
Cath is the Labour Councillor for Keighley West ward and is an active member of the Council and local community.  Cath holds a number of Council Committee appointments, including the Area Planning Panel for Keighley & Shipley; Corporate Overview and Scrutiny Committee; and Joint Health & Social Care and Children's Services Overview and Scrutiny Committee.  She is also involved with a number of local community groups, UNISON, charities and education trusts.
Julia Histon
Julia is a highly experienced housing professional with many years' experience at a senior level in the sector.  Julia is currently Chief Executive of York Housing Association and has been in post since 2011.  Prior to this role she had worked in housing and regeneration for over 25 years, and has worked for Housing Associations, Regeneration Companies and Local Authorities in the North East.  Julia is Vice Chair of the Yorkshire & Humber National Housing Federation Chief Executive Group and a member of the Smaller Housing Associations Group.  She is also the Housing Association representative on the Housing Board for York, North Yorkshire and East Riding LEP.  She has been a member of the Chartered Institute of Housing for 25 years.
Tansy Hepton
Tansy is a retired chartered accountant with an extensive background in the housing sector.  Tansy worked for Yorkshire Housing as Secretary and Director of Resources & Change from 2005, with responsibility for finance, technology, HR, governance and project management.  Prior to joining Yorkshire Housing she worked at the Housing Corporation for four years as Director of Regulation in the North.  Before joining the housing sector, Tansy worked in the financial services sector, specialising in planning and risk management.  Tansy also sits on the Board of the Regenda Group in Liverpool, an RP with 13,000 units across the North West.
Abdul Hamied
Abdul is a Senior Programme Lead within NHS England supporting the implementation of the GP Forward View via the General Practice Development Programme. Prior to this he has been managing/supporting various NHS Transformation Programmes.
Prior to joining the NHS Abdul has worked in a number of senior roles leading social, economic and area-based transformation in Local Government. During his time at Rochdale Council, he led various multi-agency partnership and area-based transformation programmes focused on step-change in local social and economic conditions including housing market renewal as well as leading on the work of the Local Strategic Partnership.  He was also a Local Improvement Advisor supporting improvement in a range of areas (community empowerment, equalities, performance management and economic development) working closely with local authorities and LSP's.
Abdul has also served as a Non-Executive Director on a local PCT Board, NW Learning & Skills Councils, and been a member of DWP Ethnic Minority Advisory Group, NW Ethnic Minority Business Forum and various committees and voluntary Groups.
Vicky Szulist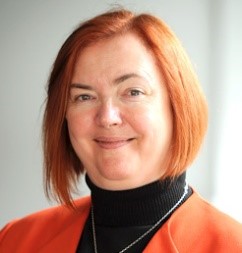 Vicky is a chartered accountant and audit partner at Crowe Clark Whitehill LLP where she specialises in the audit of not for profit entities.  Vicky has a number of housing clients and has been involved in the social housing sector throughout her career.  Manningham Housing Association is a past audit client from her time as a senior manager at KPMG.
Vicky also chairs Healthwatch Manchester and sits on Manchester's Health and Wellbeing Board.  She has an active interest in social value through procurement. She was previously the treasurer of Manchester Citizens Advice Bureau for six and a half years.  Vicky was born in Shipley and grew up in Bradford where she resided until moving to her current home in Brighouse.
Jabeen Tahir
Jabeen is a highly experienced HR professional with many years' experience at a senior level in the NHS and healthcare sectors. Her experience also includes HR transformation in the housing sector. She is a Chartered Fellow of the CIPD and a member of the British Psychological Society. She has also held a number of Non-Executive Director appointments including, Leeds Teaching Hospitals NHS Trust, Firebird Homes, Carlisle Business Centre, and Mosaic Mentoring. In addition she has been an Independent Governor at Dixons Marchbank School.
Recently Jabeen held the reins as interim Chair at Manningham Housing Association.
Haroon Rashid
Haroon is a  chartered accountant with extensive financial management, treasury and reporting experience  gained at KPMG and FGH .  Whilst at KPMG, Haroon managed many Housing Association audits and due diligence exercises.  Haroon currently heads the Central Finance department at Freemans Grattan Holdings and his responsibilities include Financial Accounting and systems, pensions, treasury and accounts payable.   Haroon has  also served as a school Governor and enjoys playing cricket in his spare time.
Executive Team Members
The Association has a management team which comprises the Interim Chief Executive, Director of Finance and Customer Services. The management operations of the Association are delegated to this highly committed and professional management team.
Alison Hadden, Interim Chief Executive Officer
Alison is the Interim Chief Executive and has worked in a wide range of organisations nationally that differ in scale; complexity and history. She has been a chief executive, NED and interim chief executive. Her track record of instigating real change is matched by a proven ability to build lasting partnerships, good financial acumen and strong strategic planning skills.
Helen Rourke, Director of Finance and Company Secretary
Helen is the Director of Finance and Company Secretary. She leads the Finance Team and is responsible for all aspects of financial management and reporting. She has over 10 years' experience of working within the social housing sector; initially as an auditor with KPMG and more latterly as a Finance Director. Helen is a fully qualified CIPFA accountant with significant experience of financing, strategic planning and regulation. She is also a non-executive director for a housing association in Salford.
Ulfat Hussain, Director of Customer Services
Ulfat is the Director of Customer Services. He has specific responsibility for the delivery of housing management, maintenance and asset management services ensuring the highest level of customer satisfaction. Ulfat has over 15 years of senior management experience of driving operations for both small and large housing associations. He is highly committed to customer service excellence shaping high quality services coupled with strong organisational performance. He has been a board member at Pennine Housing 2000; is a Fellow of the Chartered Institute of Housing, has a Degree in Housing Studies, a Post-graduate Certificate in Leadership and is qualified as a PRINCE2 Practitioner. Ulfat is also a member of the Chartered Institute of Housing Yorkshire and Humberside
Regional Board.